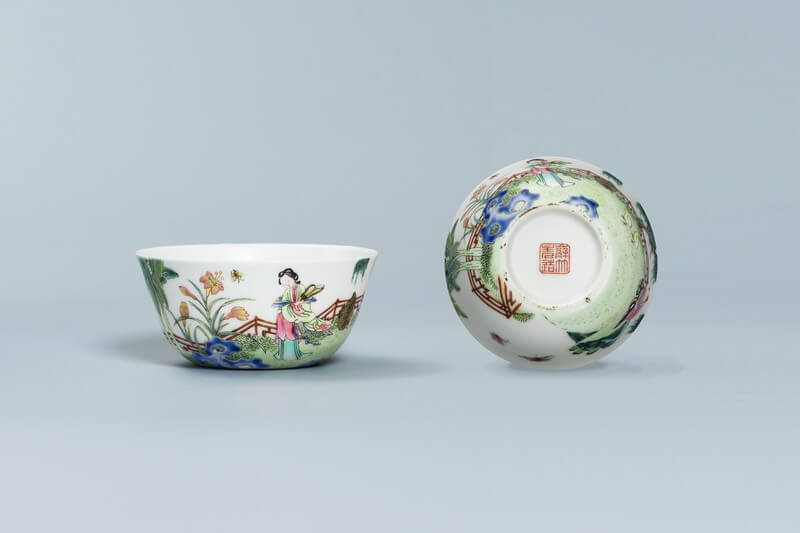 An extremely fine and rare famille rose wine cup
Finely painted on one side with a boy cuddling his dog under a willow tree, the other side with a maiden at leisure in a rock garden. The inside decorated with two blossoms.
Qing Dynasty, Daoguang 'Xiezhuzhurenzao' pavilion mark 1821 – 1850
Diameter: 5 cm.