Hong Kong-based antique and fine art dealer, established for more than three decades.
We specialize in fine quality Chinese imperial ceramics and other important and rare works of Chinese art, ranging from pottery of the Neolithic, Tang and Han Dynasties to Ming and Qing imperial porcelain, and snuff bottles.
We guarantee the authenticity and condition of our merchandise with a money-back guarantee.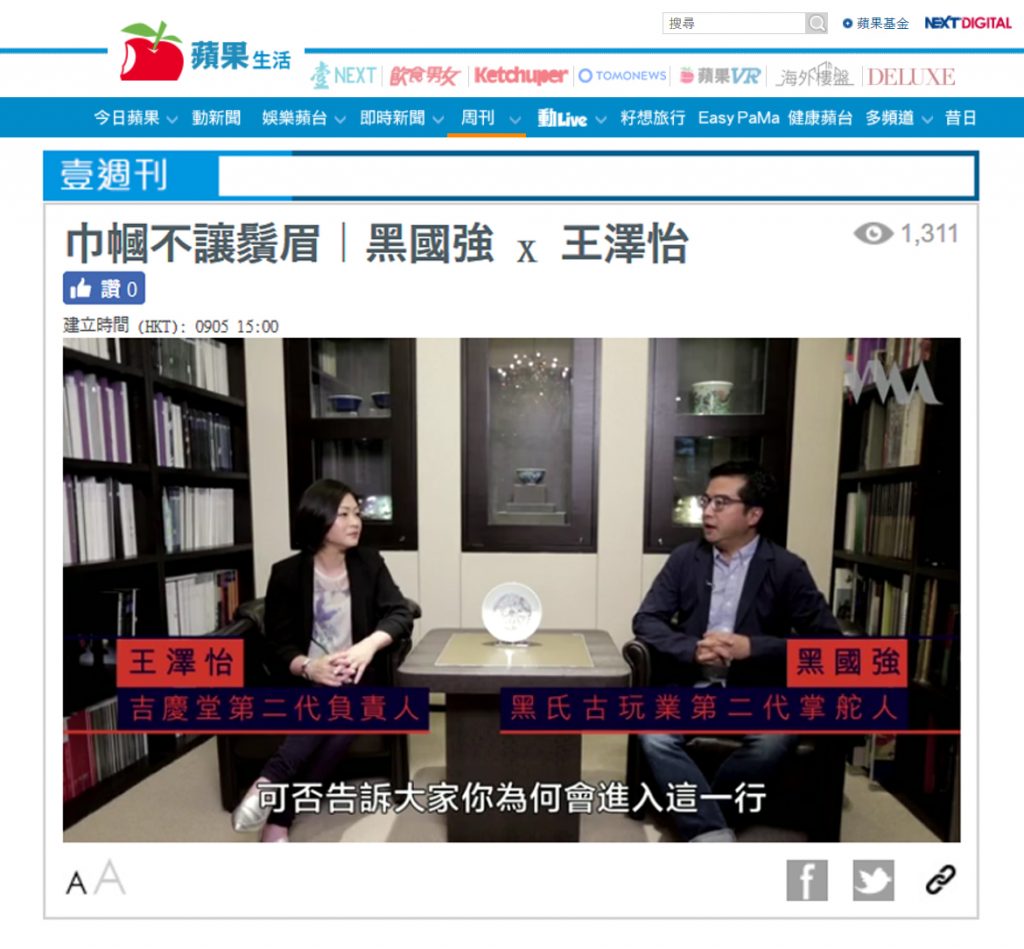 巾幗不讓鬚眉|黑國強 X 王澤怡
古玩界「神台級」收藏家清一色屬男人,無他,收藏圈子在父權社會內植根發芽,評珍賞物的眼光與心得往往是父傳子、子傳孫,又或師傅手把手教徒弟,女士鮮有參與及擁有發言權。今次黑國強向大家介紹好友,她是吉慶堂主理人王澤怡Jamie,一位出色的女收藏家 ..
Address
Shop M4, Mezzanine Floor Mandarin Oriental, 5 Connaught Road, Central, Hong Kong
Call Us
Phone: (852) 2526 5889
Fax: (852) 2918 0188
Email Us
info@orientique.com