GUIDE: 5 TIPS ON STARTING YOUR OWN ANTIQUE COLLECTION
Jamie Wang of Orientique never intended on getting into antiques. Fourteen years ago, she returned to Hong Kong after living abroad, ready to start a career in the more glamorous industry of fashion.
"People think of antiques as dusty, old and rusty," she says. But after her father encouraged her to learn more about the family business, she started researching antique buying for Orientique, which is located inside of the Mandarin Oriental, Hong Kong.
The shop stocks Chinese porcelain with a collection ranging from pottery of the Neolithic, Tang and Han dynasties, to Ming and Qing Imperial porcelain.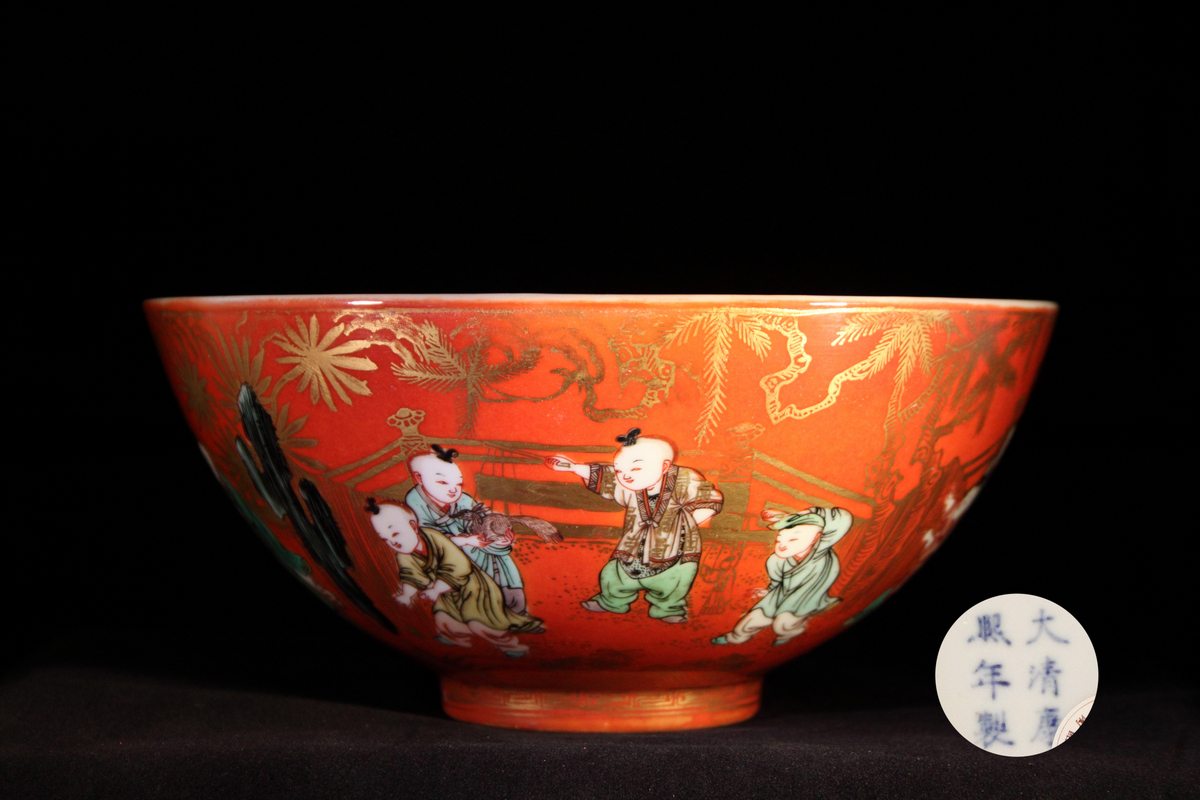 An extremely rare coral red ground famille verte bowl, Kangxi mark and of the period (Qing Dynasty, Kangxi period A.D. 1662-1722)
"It isn't an easy business to do," says the young antiquer. "The younger generation is mostly interested in art, as it tends to be more contemporary with more variety."
As someone who didn't start collecting until she began working in the industry, Wang understands the hesitation some may feel in buying, but thinks they just need a nudge.
"Collecting can be addicting. Once you get your first piece and experience the process, you will start collecting," she says, at least of her own experience.
For those who might be interested in starting a collection, we asked Wang to give us her top five tips:

Do your research before you buy.
"Things are transparent nowadays, for good or for bad," says Wang. "The price is not a secret these days, and everyone has access to the Internet. Do your research on the piece you intend on buying."
On an activity basis, this involves attending some of the big auctions held by Sotheby's and Christie's as well as the local auctions, to get a sense on the current market trend.
Don't view antiques purely as an investment.
"Some of my friends see antiques as an investment, where they want to see a 30 percent return in a year. But acquiring antiques isn't like buying stock. Some pieces only grow 30 precent over the course of 20 years, but they offer worthwhile long-term returns."
It may take an item up to a decade to gain value, so make sure you love the antiques you purchase. Antiques should be enjoyed first and foremost aesthetically, with a potential added benefit of a financial return in the long run.
Feel a piece out.
Things like colour gradation and carving details are the most important things when it comes to antiques. Be wary of alterations in colour or polish. Wang advises collectors spend time with an antique and examine the items closely.
Don't just follow trends.
"Famille rose (Chinese porcelain from 1654 – 1722 period), known for its pink colour) is popular now, but two decades ago, horses were really trendy– now it's slower."
For example, a pair of fine famille rose dishes dating from 1862 – 1874, currently on bid at Christie's, is estimated to be worth HK$200,000 – HK$300,000.
For something stable, Wang recommends porcelain from the Qing dynasty and Song-era porcelain, the latter which has been going up in price.
Find a dealer you trust, and establish a relationship.
If you establish a trusting relationship with a buyer, they can assist you with all of the above and custom pick pieces for you. This also eliminates the possibility of buying a fake, as experts weed out inauthentic pieces.
Orientique is a participating antique gallery in the second edition of Asia Week Hong Kong this year.
Orientique, Shop M4, Mezzanine Floor, Mandarin Oriental Hotel, 5 Connaught Road, Central, +852 2526 5889, www.orientique.com
來源: Life Style Asia